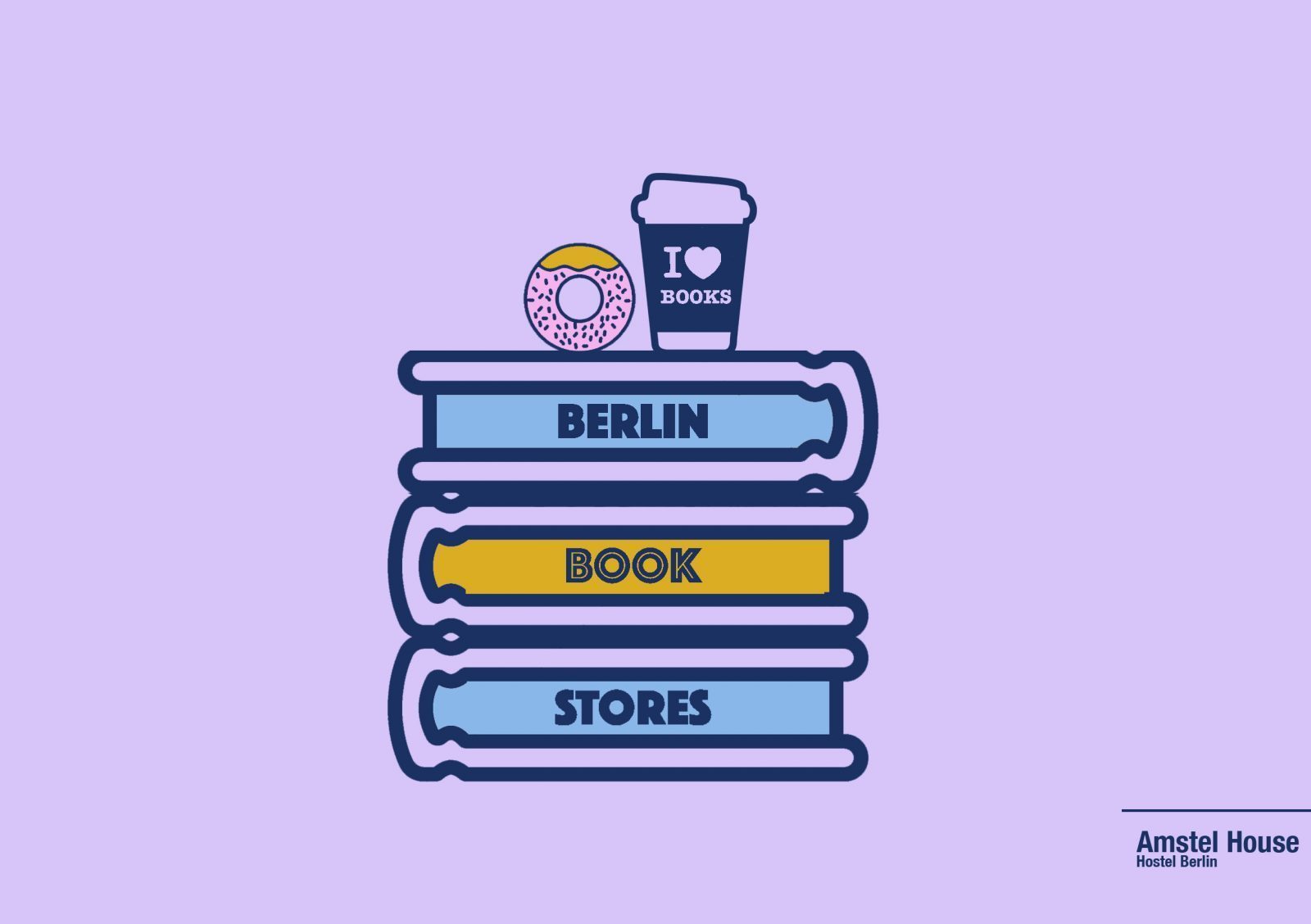 Berlin's parties, museums and sights are all nothing short of amazing. But sometimes we want to curl up and enjoy a great book. Lucky book lovers as Berlin has some of the loveliest bookshops waiting to be discovered. So tag along for a tour of the absolute best Berlin bookstores. 

Do you read me?!
Not only contemporary books but also international magazines galore. This bookshop is one of our all time favorite bookshops in Berlin. It's located right in the midst of Berlin's prettiest galleries. So you'll feel inspired and surely find a great read or gift here!
Do you Read Me, Auguststrasse 28, Mitte
Shakespeare & Sons
Great books, bagels and coffee, what's not to love? Food, Art, Music, Travel. You'll find all genres at this wonderful Berlin bookshop and books are offered both in English and French.
Shakespeare & Sons, Warschauerstrasse. 74, Friedrichshain
Pequod Books
This Berlin bookshop sells books in over 25 languages, both new and used. Its owner Álvaro is the most passionate bibliophile in town and can surely help you pick your new favourite book!
Pequod Books, Selchowerstrasse 33
Zabriskie
This little cute book store focusses on books on nature and culture from international authors. So lovers of green and arts, come browse the prettiest book covers here!
Zabriskie, Manteuffelstrasse 73, Kreuzberg
Curious Fox
This small  Berlin book paradise hosts regular poetry nights, quizzes and offers English books, both used and new. They are so passionate about literature, a must visit for book lovers!
Curious Fox, Flughafenstrasse 22, Neukölln
Berliner Büchertisch
This Berlin bookstore in the middle of Kreuzberg offers a wide range of second hand books. It also hosts literay events and has an online shop to browse for some new pre-owned reads.
Berliner Büchertisch, Gneisenstrasse 7A, Kreuzberg
Die Buchkönigin
You can't miss this one, just look for the outside benches made out of books. They offer German and English books but also support local artists and host workshops.
Die Buchkönigin, Hobrechtstrasse 65, Kreuzberg
Bücherbogen Savignyplatz
Specializing in books about architecture, design, art and photography, your chances of walking in and finding a well known designer signing his or her book are high in this exquisite bookshop. The location and atmosphere created by the arches are amazing as well, it's located right under the S-Bahn.
Bücherbogen, Stadtbahnbogen 593, Savignyplatz
Pro Qm
Pro Qm is a thematic bookstore with books on urban development, pop, architecture, design and art. And they also host a lot of interesting cultural events so best check their calendar if something is up when you are in town.
PRO QM – Almstadtstrasse 48
Ocelot
'Not just another bookstore' is their tagline. Their selection of 2 million (!!) books are the proof in the pudding. So you can easily spend a day in here browsing their collection of great books.
Ocelot Berlin, Brunnenstrasse 181
And lucky you that we just installed our new fancy bed lights for a nice evening read when you're staying at Berlin's friendliest hostel! So pick your favourite book and have an easy night at the Amstel House Hostel Berlin 😉