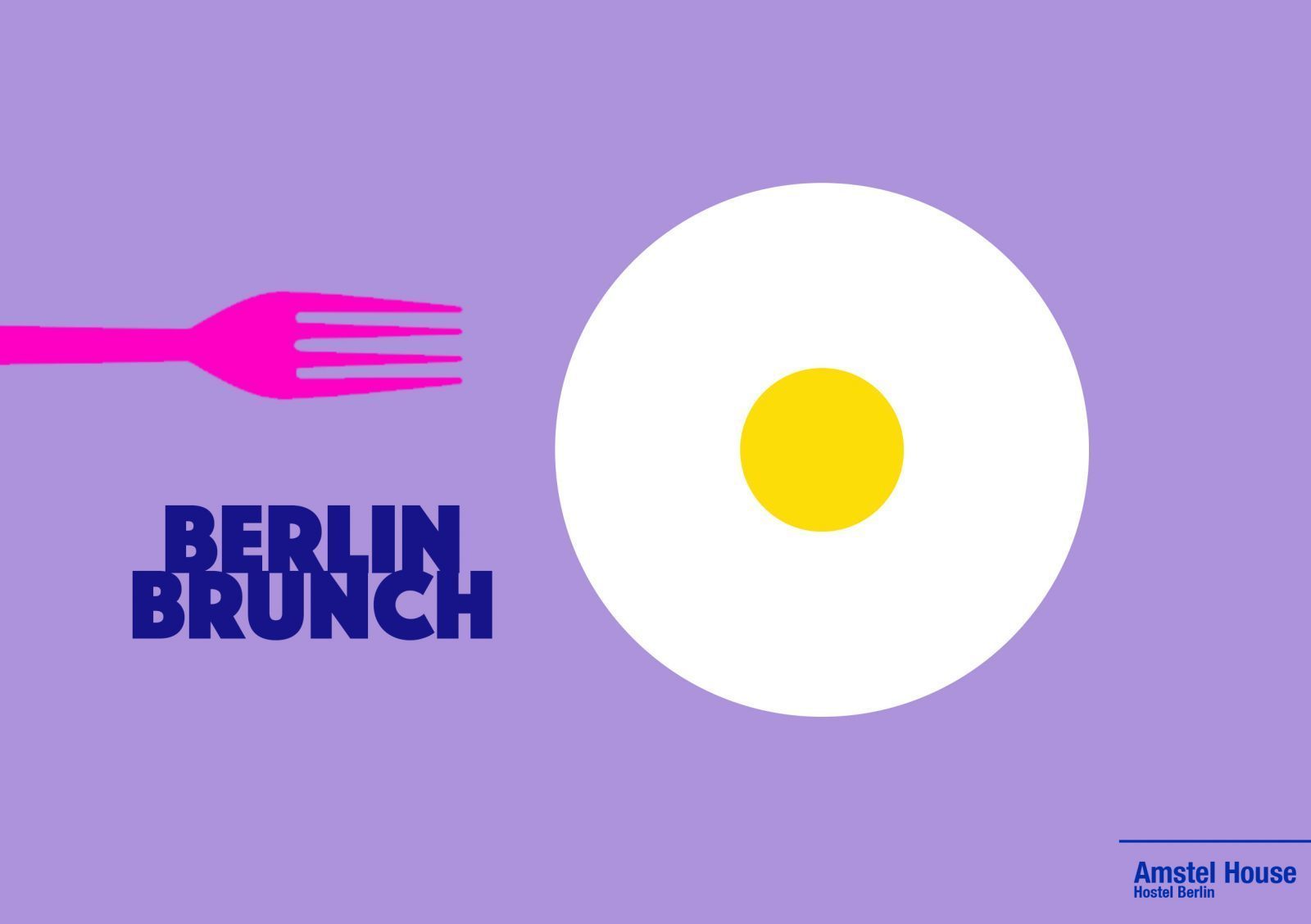 Like in most places in Europe, brunch used to mean coffee and toast in Berlin. But the international trend to sit down and enjoy a high quality brunch with a group of friends has come to town! Yay! More cute cafes in Berlin are offering delicious brunch menu's now. So what could be a better excuse to wash away that hangover then with great food after a little sleep in? Let us show you the very best brunch in Berlin!
At the Amstel House Berlin we we've got the latter covered, even on the day of your check out; we have late check out. And after that well deserved snooze, just leave your luggage with us and enjoy a last good meal for the road! Follow us on a food tour and enjoy the best brunch in Berlin.
1. Roamers
Water in the mouth already when thinking about this cute little restaurant. If you only do brunch once, do it at Roamers!  The overall ambience, the food, the staff; this hidden tiny gem in cool Neukölln is a real treat.
Panierstraße 64, Neukölln, Berlin
2. Anna Blume
We have written about the lovely Anna Blume before, but this nice Art Nouveau style restaurant aka florist needs a feature here as well! This Botanic heaven is located in a beautiful street and very popular Berlin brunch spot amongst locals on the weekends. Also great for the early risers as it serves breakfast from 8am onwards.
Kollwitzstraße 83, Prenzlauer Berg
3. Shakespeare and Sons
When a bookshop and a café totally make out! Catch up on some reading while enjoying a delicious brunch/lunch. Shakespeare & Sons love their fresh bagels, so all you have to do is pick your favourite!
Warschauer Straße 74, 10243, Friedrichshain

4. Le Bon
Again, excuse us while we drool into our keyboards!  Le Bon is exquisite! The interior design is awesome and the brunch platters are to die for. People come back to Berlin just to taste Le Bon. Ou la la.
Boppstrassee 1, Kreuzberg
5. Distrikt Coffee
Raw style like Berlin but with the highest quality coffee. Laid back style so if you had a night on the town or want to get together with some friends over a comforting brunch or lattee, Distrikt Coffee is your place!
Bergstrasse 68, Mitte