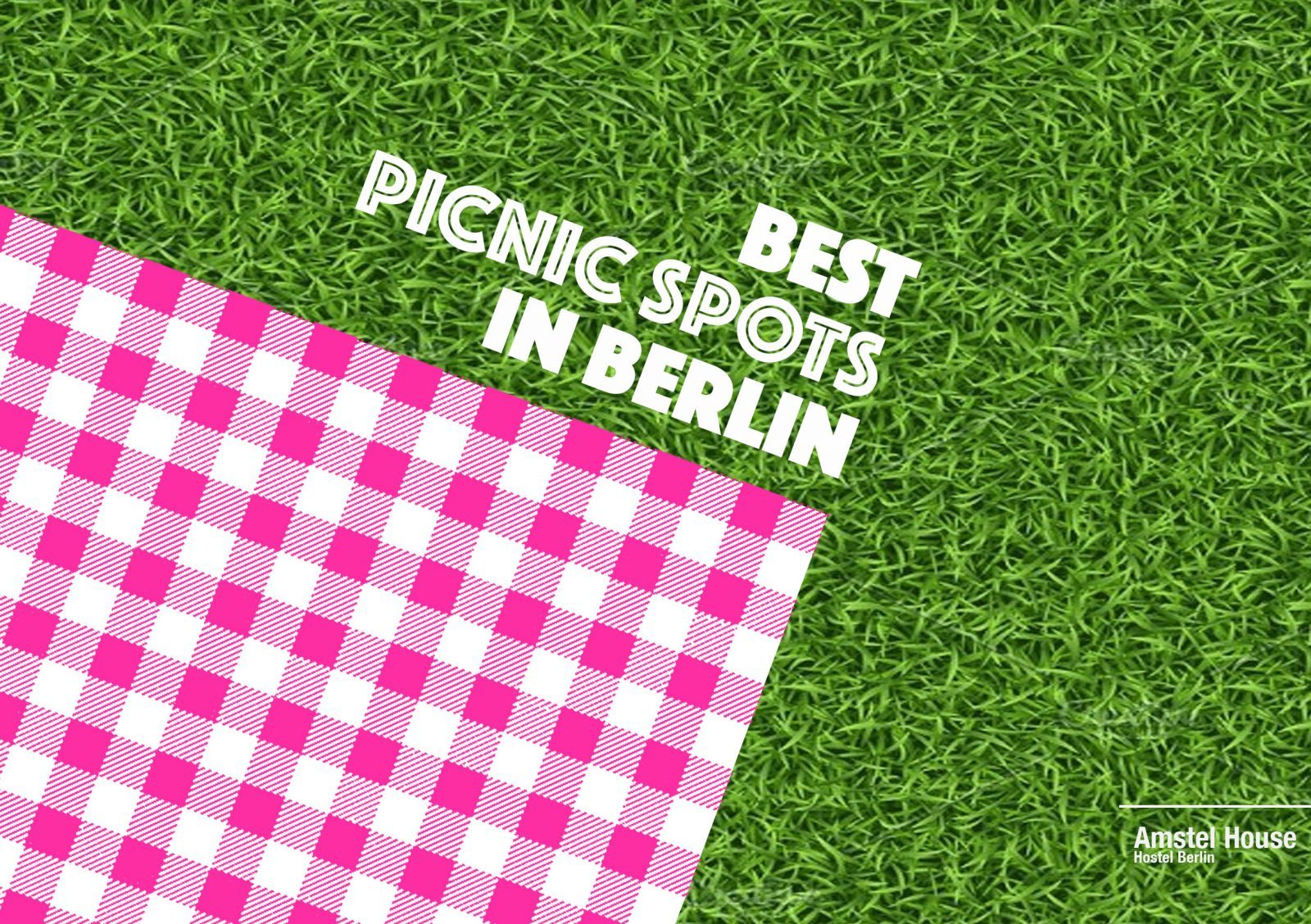 Spring is out! So picnic season has officially started. Picnic is easy, fun and there are plenty of grassy refuges in Berlin to have the best picnic. We've shared our favourite parks in Berlin already, but we wanted to share our best picnic spots in Berlin with you. So grab that old blanket (or a fancy one, up to you!) and fill your picnic basket with your favourite drinks and tasty treats.
Tiergarten
A stone's throw away from Amstel House in Berlin Mitte, you will find Tiergarten park. It's basically Berlin's Central Park and has loads of opportunities for a nice picnic with friends or lovers. Whether in a little boat, hidden under an old oak tree or sunbathing on the water's shore. It's up to you! Tiergarten also hosts the Berlin Zoo', home to the world's largest variety of species.
Körnerpark
Looking for a scenic picnic. You found it! With pretty gardens, statues and beautiful fountains, Körnerpark in Neukölln might be the most aesthetically eye pleasing picnic spots in the whole of Berlin.
Viktoriapark Kreuzberg
Picking up some nice take away in hot Kreuzberg? Then best head to Viktoriapark. The hilly park is the best picnic spot in Berlin for a nice view of the city watching the sun set. It even has a waterfall to complete the scene.
Volkspark Friedrichshain
This Volkspark has it all. Grassy stretches galore, a romantic swan lake, a cinema in summers and a barbecue area for all to use. And let's not forget all the nice take away places in Friedrichshain to fill up your basket before you enter the park. Lebanese, Italian, Austrian. Take your pick!
Volkspark Rehberge
A little closer to the Amstel House (10-15 minutes by bike) is Volkspark Rehberge.  Why go? Well because of lots and lots of green, an outdoor theater and a beautiful rose garden as a backdrop of your perfect Berlin picnic scenery.
Müggelsee
In for a bit of an off the beaten track picnic adventure? Rent a bike at Amstel House reception and bike (about 90 minutes) to Müggelsee. It's a beautiful lake surrounded by picturesque picnic spots. Perfect for summer days when you want to combine a swim with a laid back meal.  Want a lake a bit closer? Check out Wannsee. It has a beach too.
Discover any other best picnic spots in Berlin? Let our friendly staff know and we will add here for future Berlin lovers.