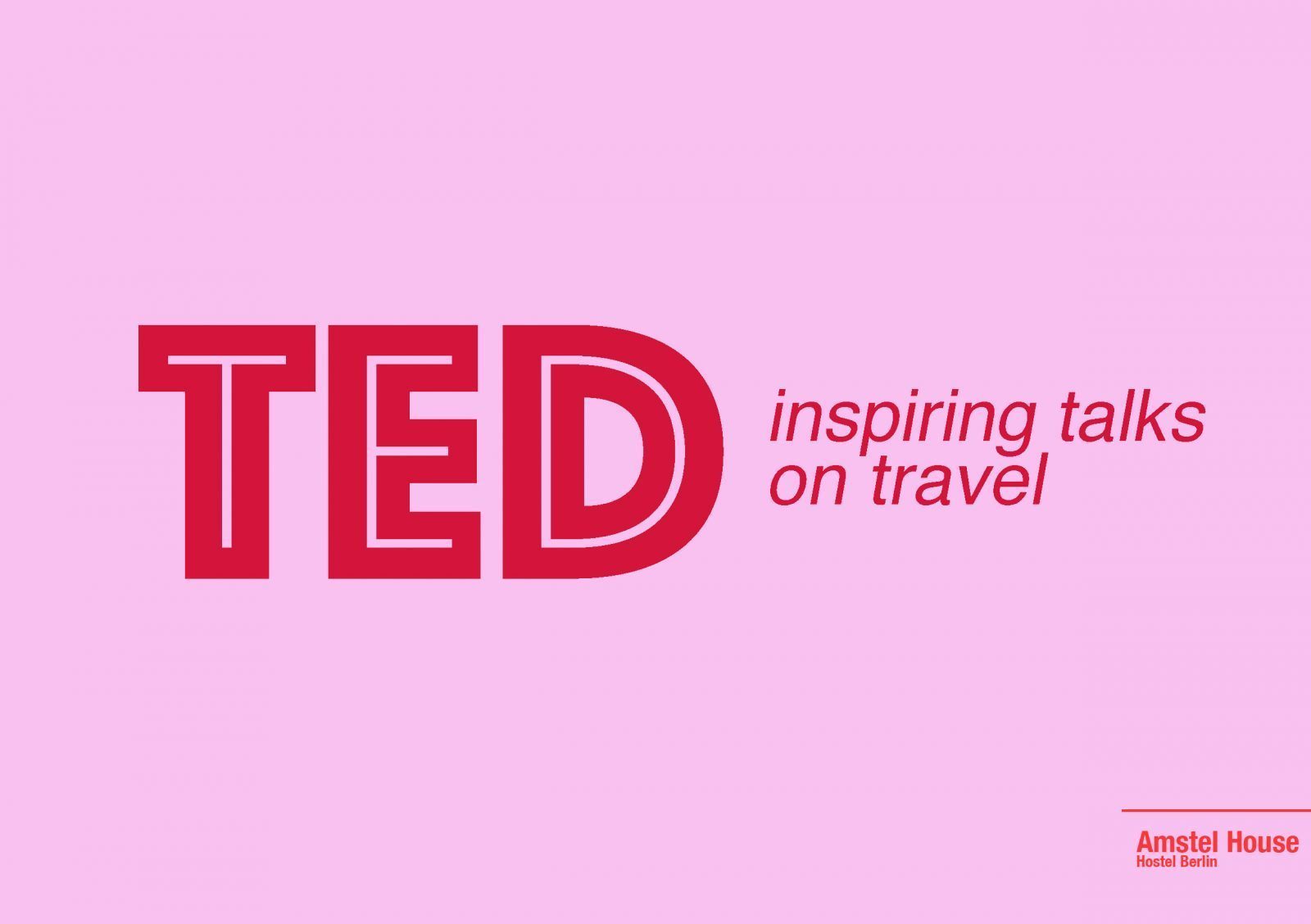 At Amstel House Berlin we have been a huge fan of TED talks ever since sir Ken Robinson explained why Schools Kill all Creativity (must watch!) in 2006. Over the years we've installed the TED Talks app on our phone and listened to an inspiring talk whenever we had 20 minutes to spare.  And today we share our favourite, most inspiring TED Talks on travel. Cause we agree they are 'IDEAS WORTH SPREADING'. Feel free to spread along.

FOR THE THOUGHTFUL TRAVELER
Don't ask where I'm from, ask where I'm a local

We could not agree more with writer Taiye Selasi. When travelling or staying somewhere for a longer period of time and truly integrating into the local customs and culture, you sometimes get to the point where you feel 'local'. And you can have this with several places all around the world. Selasi calls this 'multi-local'. It's not only the place you grew up in that defines you, it can be several places. So then, when someone asks you where you are from, what do you answer?
FOR THE EXPLORER
What's left to explore?
We've been to the moon and back and discovered all corners of the world. What can we still explore in the next decades? Biologist Nathan Wolfe is hopeful; this generation can still explore heaps.  Let's start small…
FOR THE TOUGH ADVENTURERS
To the South Pole and back
Explorer Ben Saunders and his partner spent 105 days travelling on foot from the edges of Antartica to the South Pole and back, a 3000 kilometer journey. Did we mention they dragged a 200 kilo sledge with equipment along with them? And that the last 5 chaps to attempt the same journey died on their way back in 1912? Saunders takes you on his Spartan mission.