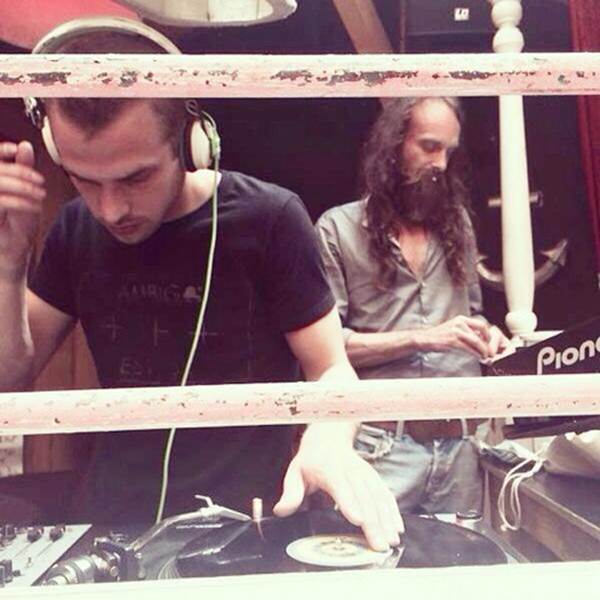 It is time for another Berlin Concerts: Live Music at the Amstel House. After a summer full of swing and unplugged concerts at our backyard we open the chilly season with our first indoor DJ night presenting Grégoire Durand. Already experienced in the Berlin club scene this Swiss DJ will live up our lounge with his mystical set starting at 8pm at the Amstel Bar. As a warm up we had a little chat with Grégoire, which told us a bit about his work. And don't miss out! If you are also a solo musician, part of a band or a DJ as Durand, drop us a message. We might invite you for a free stay in Berlin.
You've started studying music very early, first piano and later drums. What special traces did these instruments leave on you and how do they mark your style as a DJ today?
That is correct. My dad forced me to learn music when I was young. Today this has a big impact on my records selection. I prefere tracks with some melodic, interesting drum pattern. Even in Techno selection, I prefer some more baseline rumbling than industrial mechanical music.
What pleasure have you found in DJing that you did not have before with the instruments?
The pleasure to feel connected to the crowd! Clubbers on the dance floor shout. They express much more than in a classical musical conservatory!  
DJs end up being travelers. Which gig marked you the most and why?
I travelled a little bit between Lyon and Berlin. I really enjoyed to play at Ritter–Butzke (club in Berlin) for the after party! It is a magical place for me with wonderful people. I was pretty stressed to play for the Jungle Funkel Show!
Berlin is known as the mecca of the electronic music. You have played here already in some iconic clubs (as Kosmonaut for exemple). Can you tell us a bit about this experience?
I remember it as if it were yesterday! It was the first time I played outside of Switzerland and at Kosmonaut! I was asking myself so many question, wondering if the people would like my music. My hands were shaking the first 15 minutes of the set. Then I began to breath and let the thought goes. I started to trust my instinct and then the magic happen: people started to dancing!
If you could choose 3 clubs in Berlin to play, which ones would they be and why?
I'd love to play in Panorama Bar on Sunday or Monday morning. The feeling of that atmosphere is like a brand new universe! Suicide Circus, the outside stage with the parachute and the Salon – Zur wilden Renate. I love feeling the floor shacking!
Do you have anything to say about or to the Amstel House?
Yeah! I have been there already! It was my first time in Berlin. I get lost in the U-Bahn and when I finally reach the Amstel Hotel I felt at home! 
DJ night at the Amstel House Hostel Berlin with Grégoire Durand I Friday the 28th, 8pm at the Amstel Bar – Waldenserstr. 31, 10551 Berlin