Hosting you in Berlin is our everyday life. But when we go on vacations we turn into backpackers ourselves. We asked around our team about their favorite holidays. Get to know the Amstel staff best travel destinations and our personal tips.
Marseille – France
Located on the French southern coast this wonderful city is part of the Provence-Alpes-Côte d'Azur. As the name implies, it is surrounded by a striking blue sea.
Amstel Staff TIP: don't miss the view from Notre Dame de la Garde (even better while sunset and with a beer). Take a chance to play petanques and drink pastis in the streets with the inhabitants: they will tell you some stories about the city in the unique way-of-life of Marseille.
Byron Bay – Australia
This small town inhabited by less than 5000 people is located in the far-northeastern corner of New South Wales, around 772 km from Sidney.
Amstel Staff TIP: Enjoy this new age paradise out of the main season, when most of the party tourists are somewhere else! 😉 Good food, nice locals, amazing climate and a good surf – what else do you need?!
Borobudur, Central Java – Indonesia
Known as the largest Buddhist monument in the world, Borobudur was constructed in the 9th century blending Indonesian indigenous cult of ancestor worship with the Buddhist concept of attaining Nirvana. An UNESCO World Heritage Site!
Amstel Staff TIP: the best way to experience it is during the sunrise.
St. Wolfgang – Austria
This small little villa is located in the beautiful region of Salskammergut, an area with many pretty lakes in Upper Austria. Blue, fresh, crazy clean water mixed with high charming mountains at the beginning of the Alps. Breathtaking!
Amstel Staff TIP: The famous Hotel Weisses Rössl opens in the high seasons a small special hut in the woods where is served the best and softer smoked fish with great wine. Do not miss that.
Venice – Italy
The famous romantic city never loses its place among the travelling hot spots. Made out of a group of 117 small islands, separated by canals and linked by bridges this old almost under water town is an architectural charm.
Amstel Staff TIP: try to go during carnival. It is magic to watch everybody all over the city walking in old 18th costumes and masks.
Ponte Brolla, Ticino – Switzerland
This village in the canton of Ticino belongs partly to the county Pedemonte (north bridge), and partly to the city of Locarno (South Bridge).
Amstel Staff TIP: Go rock diving into Maggia river and paragliding from Locarno's mountain. Baracca Backpacker Aurigeno is the best hostel to stay.
São Miguel do Gostoso, RJ – Brazil
As the name says (San Miguel of Delicious) it is just a pleasure to stay in this small cost villa. Beside the nice welcoming locals, the tropical temperatures combined with constant good winds make this place a paradise for water sports. People from all around the globe come to wind-, kite- or simply classic surf.
Amstel Staff TIP: At night do not miss the cute café / Bar Madame Chita. Besides the decoration full of local crafts, they serve the best caipirinha in town.
Ko Chang, Trat Province – Thailand.
This is country's third largest island and the biggest in the Mu Ko Chang National Park archipelago, really close to the Cambodian Border. Known for several waterfalls, thriving coral reefs, and rainforests it is what we call a tropical paradise.
Amstel Staff TIP: Lonely Beach (even though it is not that lonely) offers a really cheap bungalow resort called Siam Hut – very simple and basic, but right at the beach. The area is perfect to chill during the day and in the little village there are a couple of opportunities to have a drink or go for party at night.
Prague – Czech Republic
This old and cinematic city is a most go for those already in Berlin. From here only five hours train-trip, which is already a spectacle itself.
Amstel Staff TIP: Try to stay a little outside of the overcrowded and more expensive city center. Žižkov, for example, is a much cooler district at the east side of the city, where the fascinating old cemeteries are located: a both romantic and creepy tour.
Moscow – Russia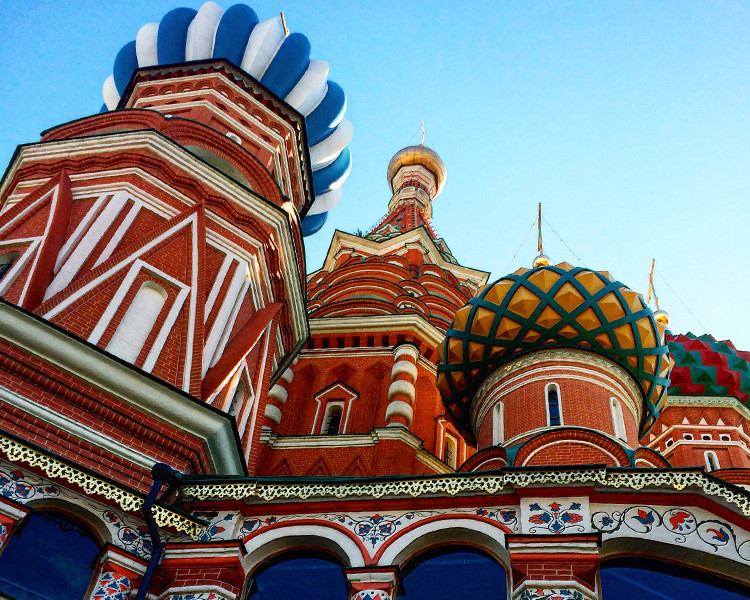 The capital of the country with one of world's most turbulent history has much to offer. Monumental buildings, wide streets and impressive memorials architectures are there to constantly thrill the eyes.
Amstel Staff TIP: Don't miss the Georgian Restaurants: really good food for fair prices.
Cádiz – Spain
This city and port in southwestern Spain is part of the autonomous community of Andalusia. With its 3000 years it is considered one of Europe's oldest cities.
Amstel Staff TIP: Don't miss El Palmar Beach, where the lovely hostels and cool bars are and where the surfing takes place.