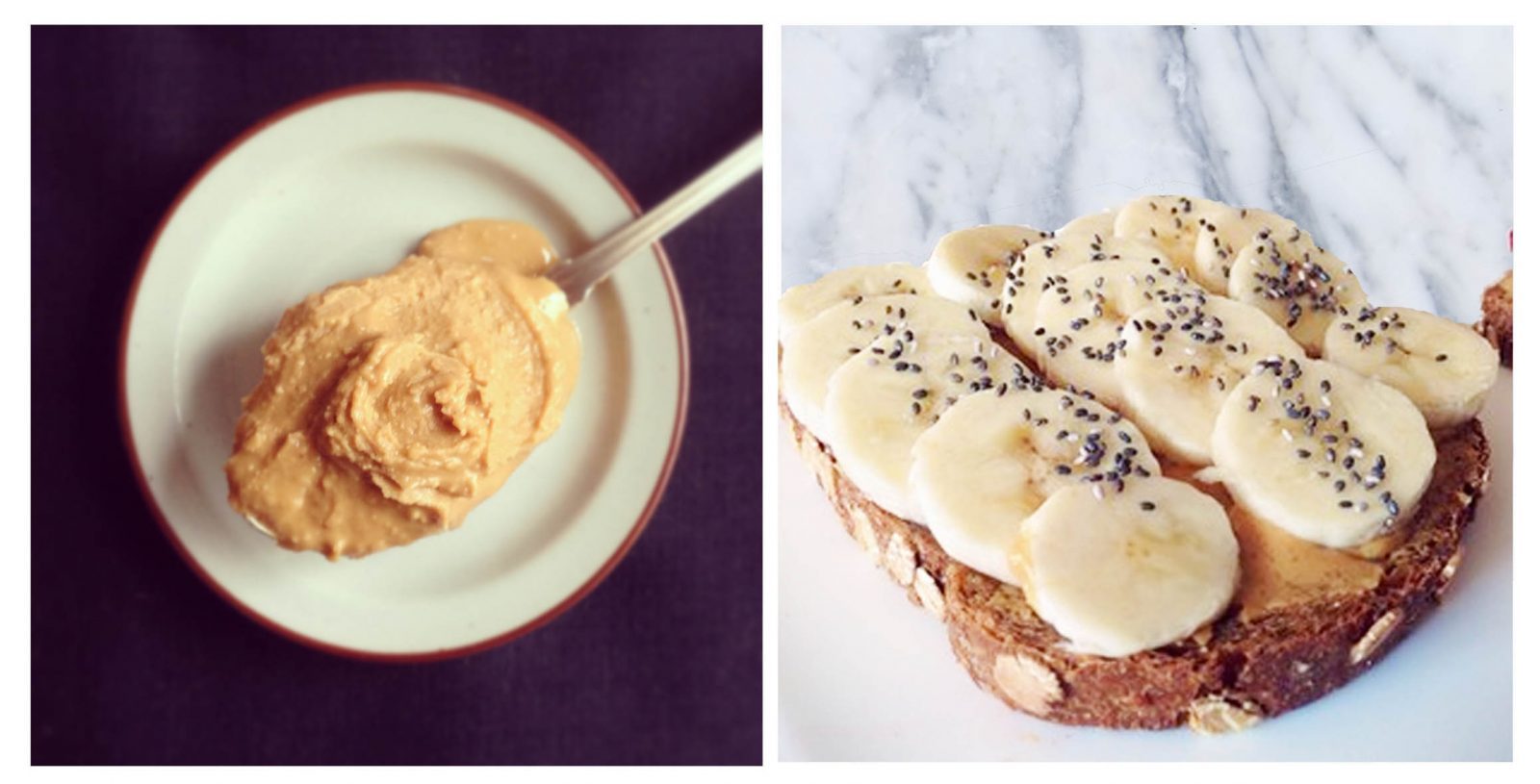 Start your day with an energy boosting PB-Banana smoothie. Blend 1 tbsp peanut butter with a banana, 1/2 a cup of milk (soy, almond or cow), 1 tbsp of honey or chopped dates and an avocado. This easy backpacker recipe is also great anti hangover stuff!
In case you wonder what to do with the rest of the peanut butter jar, here are some tips:
Prepare the healthy Elvis Presly sandwich by toasting some bread with peanut butter and sliced banana (and honey when available). nom nom!
PB on a sandwich with sliced cucumber is a good combination if you prefere a salty lunch.
Use it as a dip, serving PB with fresh fruits like pear, banana and apple.
Fill some dried dates up with peanut butter as a healthy snack.
Mix a bit of PB with seasalt and soy sauce and dip with fresh greens like broccoli, cucumber and cauliflower.
Heat some PB with a bit of milk and serve it over grilled chicken.
Craving for more recipes? To celebrate our brand new kitchen here at the Amstel House Hostel Berlin we are sending at least one easy backpacker recipe a week into cyberspace. We're aiming for at least 25 easy backpacker recipes in total. Check all recipes so far here.
Having travelled the world ourselves we know how nice it is to have a hostel kitchen. It's a great place to meet fellow travellers*. Preparing and sharing tasteful meals together, borrowing each other's ingredients and recipes. It creates a bond… We decided to put our magic kitchen building wands to use and build you a nifty kitchen. It caters to all your needs and is free to use for all our hostel guests.
*Travelling solo or keen on meeting new people while travelling? See our other 14 tips to make friends when arriving in a new place.