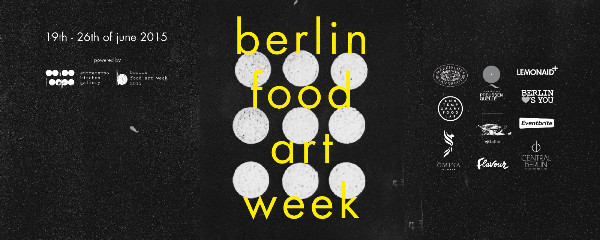 It is no news that Berlin is a city of art. Over the last decade a new generation of cooks has been showing this creativity also in its gastronomy, rebuilding the scene with irreverence, style and uniqueness. It is time to combine these two. For the first time, coming next friday, the Berlin Food Art Week promise to be spectacle for all the senses.
Organized by Entretempo Kitchen Gallery, the act counts with over 30 locations spread all over the city, gathering galleries, art spaces, restaurants and cafes. The program is delicious and counts with exhibitions, dinning experiences, performances, workshops and much more.
With the focus of discovering the different connections art can make with food, BFAW presents a wide panorama of modern and contemporary art. Don't miss it!
When? From the 19th to the 26th of June
Where? all around the city
Take a look at the program here.