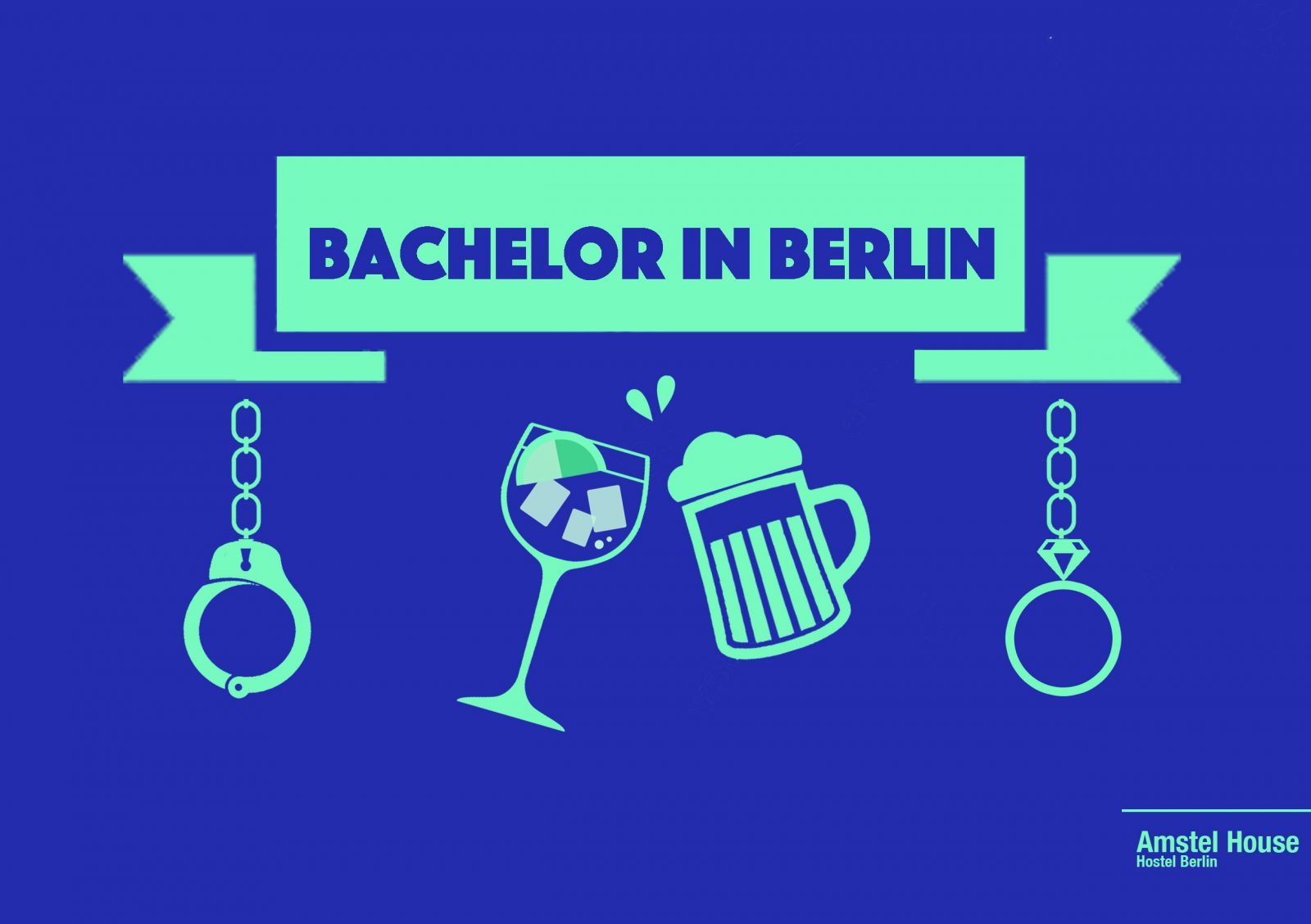 Are you the one in charge of organising a stag party in Berlin for your mate? Gather the guys and follow our tips for a proper bachelor party in Berlin. We selected some great places to eat, fun stuff to do to and an affordable and stylish place to snooze with late (!) check out. So book those tickets and enjoy Europe's cheapest and best place to party!
***Ow, and ladies, tips for a smashing bachelorette party in Berlin can be found right here!***
TO EAT
For dinner, there are so many awesome places to eat in Berlin. Go for dinner with a view at NENI Berlin. If you want to lay the groundwork for a night out on the town, then sink your teeth in a burger at one of these best hamburger places in Berlin. During the day or early evening, grab a bite at one of the delish food stalls at the new Markthalle Neun. Stalls like Beef & Balls, Big Stuff Smoked BBQ and Soul Spice will get you and your boys drooling the minute you sink your teeth in their food!
And then onto the hangover brunch… So we went ahead and selected some great places for brunch in Berlin for you.
TO PARTY // BACHELOR IN BERLIN
Feeling thirsty? Let's start with a gin tonic at one of these awesome cocktail bars in Berlin. Drinks with a view? Then pick a rooftop and enjoy and enjoy a drink or two at  Berlin's best rooftop bars like Monkey Bar, Deck 5 or Amano. Or start with a fancy cocktail in Prinzipal on Oranienstrasse, complementary burlesque shows and all!
If you would like to test your 'Voice' skills, then step onto the stage of Green Mango, Berlin's biggest karaoke bar. They've hosted a Berlin stag party before so they know the drill. Also, Sunday Karaoke at Mauerpark is a great alternative.
When it comes to clubbing and partying into the early hours, you have come to the rigt place! Try to get into Europe's hottest club Berghain. Fan of Electronic Music? Go to Watergate  or Prince Charles in Kreuzberg.  We've listed a few handy tips on how to get into clubs in Berlin. Especially with a bachelor party in Berlin, you will want to act smart (not too tipsy) and split up a bit. Most cool clubs in Berlin don't like big groups.
TO DO // BACHELOR IN BERLIN
We have a few fun suggestions for the daytime program as well! What about…
… a Trabant rally? One of our favourites! Drive an old school East German Trabant around town with your mates. Check out Trabant Safari's and drive off the beaten tourist path.
… Getting inked! Whoohoo, you little dare devils. Get the boys a memorable tattoo in Berlin by one of Berlin's best tattoo artists!
… A little hot rod tour will make everybody's heart beat faster. So discover Berlin's hot spots and highlights in your own hot rod! Tours are 80-120 mins and run March – November. So pout on that fancy helmet and go go go.
…Going for a Bike ride. You'll see everything worthwhile whilst getting rid of the hangover. So it's a win win! Take a Berlin highligts tour or go for an original tour like a Bike tour along Berlin's street art.
… Going for a Beer Bike ride. A little less healthy and cultural than the former, but fun times assured! So go for a 2 to 6 hour tour and start peddling…
TO STAY // BACHELOR IN BERLIN
Spend your money on celebrations in town and pick an affordable, clean and stylish design hostel to rest your head for your bachelor party in Berlin. The Amstel House hostel Berlin has been hosting stag parties and groups for years. So please reach out to our staff and book the private rooms according to your group's wishes. We have late check out so you can leave rested. Well, sort of.  Berlin's friendliest hostel is around the corner from the U-bahn and only 3 stops from the main train station. First (and last) drinks can be ordered at our in house bar 24/7!